Abdelmalek Taleb -
عبد المالك طالب
Biography of Abdelmalek Taleb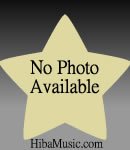 Abdelmalek Taleb Imansouren is an Algerian singer, he was born in El Madania (Algiers). at the age of 10 years, Abdelmalek began singing the genre 'Hindu'.
In 1980, he started his artistic career, interpreting the song 'Galou Ladrab Galou 'during the talent program 'Alhane Wa Chabab'.
Abdelmalek Taleb knows a great popular success in 1983, after he launched his first cassette titled 'Qesset Sidna Yaakoub and Youssef'.
Place a link to the page of Abdelmalek Taleb on your website or blog
Post to your blog
Permanent link
BB CODE
Official Website of Abdelmalek Taleb, photo of Abdelmalek Taleb, song de Abdelmalek Taleb, album of Abdelmalek Taleb 2020, music video of Abdelmalek Taleb , word of Abdelmalek Taleb , listen Abdelmalek Taleb mp3