Cheb Djelloul -
الشاب جلول
Biography of Cheb Djelloul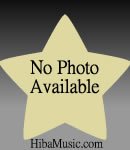 Cheb Djelloul was an Algerian Raï performer.
After a teaching career, Cheb Djelloul took off a musical career. He first sang as a professional in Algerian night clubs and special events. During 15 years, he achieved a big fame and conquered huge audiences.
By 2007, Cheb Djelloul, quitted the musical scene and announced his repentance giving up a whole career and a big fan base. Cheb Djelloul decision was inspired by his best friend death which made him think about God and faith and about his life.
Place a link to the page of Cheb Djelloul on your website or blog
Post to your blog
Permanent link
BB CODE
Official Website of Cheb Djelloul, photo of Cheb Djelloul, song de Cheb Djelloul, album of Cheb Djelloul 2022, music video of Cheb Djelloul , word of Cheb Djelloul , listen Cheb Djelloul mp3