Dahmane EL Harrachi -
دحمان الحراشي
Biography of Dahmane EL Harrachi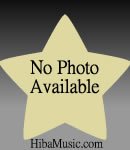 Abderrahmane Amrani more Known by his stage name Dahmane El Harachi is an Algerian singer and composer, he was born in El Biar 'July 7, 1925.
Originally from the village of Djellal, his father was a muezzin of the Grand Mosque of Algiers. Dahmane El Harachi started singing in family celebrations.
In 1949, Dahmane El Harachi immigrated to France.
The majority of his songs evoke his own experience in life, the suffering of exile, and love of country ....
Dahmae El Harachi rose to fame with the song entitled "Ya Rayah 'that was recently reproduced by the Algerian singer Rachid Taha.
Among his most popular songs is cited: 'Bahdja beidha mat'3oul',' Diri Fiya Niya', 'Rouh Ouensani, ' Enti Rahti', 'Izidou Fel Klam'...
Dahmane El Harachi died on August 31st, 1980 in a car accident.
Place a link to the page of Dahmane EL Harrachi on your website or blog
Post to your blog
Permanent link
BB CODE
Official Website of Dahmane EL Harrachi, photo of Dahmane EL Harrachi, song de Dahmane EL Harrachi, album of Dahmane EL Harrachi 2022, music video of Dahmane EL Harrachi , word of Dahmane EL Harrachi , listen Dahmane EL Harrachi mp3