Les Abranis
Biography of Les Abranis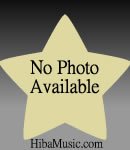 Les Abranis is an Algerian Amazigh-speaking group formed in 1967. Les Abranis was very popular in Algeria and France during the 1970s and 80s.
It was the singer and bass player Karim Abranis who first founded the group. As Samir Chabane, drummer, Madi Mahdi, guitarist and Shamy El Baz, organist, joined the group, Les Abranis emerge in 1973.
In 1975, upon a tour across Algeria, the group split up. Samir Chabane and Madi Mahdi formed a group they called Syphax. In 1980, the drummer Arezki Barroudi and bass player Hachemi Bellali joined the group and then in 1983, a French guitarist, Yannick Guillo followed them.
Les Abranis's best works include "Linda", "Wali Kan", "Tizizwa" and "Avehri".
Les Abranis are the pioneers of Algerian rock-pop style. After having quitted the musical scene in 1983, Les Abranis appeared in 2007 on Ighw zif a yid TV program and then went in tour across the country.
Place a link to the page of Les Abranis on your website or blog
Post to your blog
Permanent link
BB CODE
Official Website of Les Abranis, photo of Les Abranis, song de Les Abranis, album of Les Abranis 2022, music video of Les Abranis , word of Les Abranis , listen Les Abranis mp3