Nouri Koufi -
نور كوفي
Biography of Nouri Koufi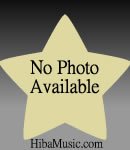 Nouri Koufi, Algerian Hawzi and Aroubi interpret, was born on December 31, 1954 in Tlemcen (Algeria).
Nouri koufi entered musical scene at the early age of eight for he was adopted by notorious classical Hassein, Abour and Benali and for he had both an exceptional voice and a surprising inspiration. Nouri Koufi is also a self-made luth, Mandoline, Violin and Rbab player.
By 1974, Nouri Koufi, a school teacher, created a choir and directed students orchestra. His first disk, a 33 t. was released in 1977 followed by many other works. He recorded "Sidi Boumediene" in 1981-1982.
Nouri Koufi is also vice president of Songwriters, Composers, Interprets and Musicians Association (IPPO).
Place a link to the page of Nouri Koufi on your website or blog
Post to your blog
Permanent link
BB CODE
Official Website of Nouri Koufi, photo of Nouri Koufi, song de Nouri Koufi, album of Nouri Koufi 2021, music video of Nouri Koufi , word of Nouri Koufi , listen Nouri Koufi mp3