Amr Mostafa -
عمرو مصطفى
Biography of Amr Mostafa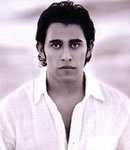 Amr Mostapha, Egyptian singer and composer.
Amr Mostafa's composing career began with "Khallik Fakerni", a song he composed for Amr Diab's album "Amarin". He then followed with smash hits of Arab popstars such as for Amr Diab "Ana Ayech", "Lili Nhari", "We Malo" and the latest "Ne'oul Eih" and for Nawal Al Zoghbi "Rouhi Ya Rouhi", Sherine "Ma fish Marra", Samira Said "Awini Bik" and "Makhalas" and recently for young artists like the Moroccan Sofia Marikh.
Amr Mostapha started singing in 2007. He first released an album "Ayami". The release coincided with problems with Melody Music owner, Gamal Marwan which misunderstandings highlighted the album. The single "Law Fi Hayati", a duet with Hungarian singer Orsi, earned him new troubles with young artist Hossam Habib who claimed the ownership of the song.
Amr Mostapha released his second opus. An eight-tracked album "Alama Fi Hayatak" for which he worked with totally different Music professionals than his former partners.
Place a link to the page of Amr Mostafa on your website or blog
Post to your blog
Permanent link
BB CODE
Official Website of Amr Mostafa, photo of Amr Mostafa, song de Amr Mostafa, album of Amr Mostafa 2023, music video of Amr Mostafa , word of Amr Mostafa , listen Amr Mostafa mp3