Medhat Saleh -
مدحت صالح
Biography of Medhat Saleh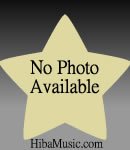 Mohammed Mahmoud Saleh Wahba better known by his stage name Medhat Saleh is an Egyptian singer. He was born in November 2nd.
He studied in The Azhar university, and took a bachelor's degree in history.
He launched his first album entitled ' Zay Ma Kalou 3inik'. Throughout his career, Medhat Saleh released many albums among them is cited 'Essahra Te7la', '7ikaya Wardiya', '7atkalim', 'Kawkab Tani', 'Nismaya', 'Elmilyounirat', '3asheq Majnoun', 'Zay El 9amar', 'Wa3di',' Allah Ya Sidi'...
Also, Medhat Saleh played in many films, such as 'E7na Wlad Ennahrada', 'El 7oub fi zourouf sa3ba', 'Koursi fil Club', 'Ellabis', 'Ashatan Ashtoute'.....
Medhat has one girl ' Haniya' and a son 'Adham'.
Place a link to the page of Medhat Saleh on your website or blog
Post to your blog
Permanent link
BB CODE
Official Website of Medhat Saleh, photo of Medhat Saleh, song de Medhat Saleh, album of Medhat Saleh 2022, music video of Medhat Saleh , word of Medhat Saleh , listen Medhat Saleh mp3