Kazem Al Saher -
كاظم الساهر
Biography of Kazem Al Saher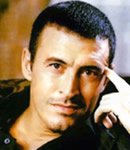 Kazem Al Saher, Iraqi-born singer, Arab artist, was born in 1961 in northern Iraq.
At ten, Kazem Al Saher played guitar and then the Oud. At twelve, he wrote the words of his first song. While he was 21 years-old, Kazem Al Saher entered Baghdad's Music Academy and started with an autobiographical song "Ladghat El-hayya" which was shot in 1987 and made him appear to public.
Kazem Al Saher next worked on "Abart Echatt", an Iraqi-rhythmed song he attracted trough a large Gulf audience but Kazem Al Saher really broke with a Egyptian-dialected song "Kollak Al Ba3dak Hilw" which became a massive hit around the middle east.
Upon numerous similar songs such as "Haza Loun", "Ellila", Wine Akhdak", "Ya Mdallal" and a whole discography of Iraqi style inspired titles, Kazem Al Saher switched to a more characteristic style he conserved for the rest of his career, romantic ballads for which he worked with the great Syrian poet Nizzar Qabbani. After releasing "Ini Khayrtouki'', Kazem Al Saher launched "Zidini 3ichakan" which hit the middle-eastern market. "Madrasat Al Hob" achieved drawing him a portrait he sought for of a unique performer.
"Al Hob Al Mostahil", "Qoli Ahebok", "Achhadou" were some of his best works. With more than 30 million albums sold, Kazem Al Saher is now one of Arab musical scene superstars.
Place a link to the page of Kazem Al Saher on your website or blog
Post to your blog
Permanent link
BB CODE
Official Website of Kazem Al Saher, photo of Kazem Al Saher, song de Kazem Al Saher, album of Kazem Al Saher 2023, music video of Kazem Al Saher , word of Kazem Al Saher , listen Kazem Al Saher mp3