Houyam Younes -
هويام يونس
Biography of Houyam Younes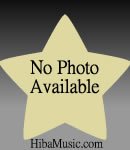 Houyam Younes, a Lebanese female singer.
Houyam Younes moved to Tunisia at the age of 14. While she sang Arab classical poetry like "ta3alla9a 9albi", she was very appreciated.
Houyam Younes professional career began in 1960s with folk songs which enjoyed great succes. In the same time, Houyam was starring in many TV works like "Soundouq Al Forja", "Eddounya Douroub" and "Beirut Filail". Houyam Younes performed more than 550 songs only between 1960 and 1967. She was not at the peak of her career yet.
Between 1967 and 1988, Houyam Younes experienced what she called a maturity period when she collaborated with notorious composers and songwriters and launched very special songs. She also represented her country in many countries and during many events.
Place a link to the page of Houyam Younes on your website or blog
Post to your blog
Permanent link
BB CODE
Official Website of Houyam Younes, photo of Houyam Younes, song de Houyam Younes, album of Houyam Younes 2023, music video of Houyam Younes , word of Houyam Younes , listen Houyam Younes mp3