Ahmed Soultan -
أحمد سلطان
Biography of Ahmed Soultan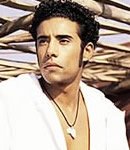 Ahmed Soultan, moroccan singer.
After having spent his youth in France, Ahmed Soultan found his way-back to Morocco with no idea where to take his career.
Ahmed Soultan then discovered an artistic instinct he decided to devote to arouse social principles and diffuse tolerance messages. Thus, Ahmed Soultan released a debut album he considered as the first-born of what he called « Arabic Urban Music ».
Place a link to the page of Ahmed Soultan on your website or blog
Post to your blog
Permanent link
BB CODE
Official Website of Ahmed Soultan, photo of Ahmed Soultan, song de Ahmed Soultan, album of Ahmed Soultan 2023, music video of Ahmed Soultan , word of Ahmed Soultan , listen Ahmed Soultan mp3