Ahouzar Abdelaziz -
عبد العزيز أهوزار
Biography of Ahouzar Abdelaziz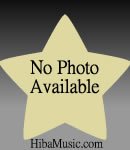 Ahouzar Abdelaziz is one of the most esteemed interprets of Moroccan Amazigh song.
Ahouzar's music has conquered Moroccans, Maghrebians and even European fans of Amazigh melodies. His diverse themed songs (love, peace, nature, family, women…) are such a hymn to life.
Ahouzar Abdelaziz sang in both Arabic and Amazigh tongues.
Place a link to the page of Ahouzar Abdelaziz on your website or blog
Post to your blog
Permanent link
BB CODE
Official Website of Ahouzar Abdelaziz, photo of Ahouzar Abdelaziz, song de Ahouzar Abdelaziz, album of Ahouzar Abdelaziz 2021, music video of Ahouzar Abdelaziz , word of Ahouzar Abdelaziz , listen Ahouzar Abdelaziz mp3