B-ness
Biography of B-ness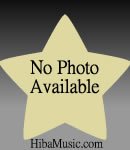 B-ness is a Moroccan artist and rapper born June 1st, 1986 in Mohamedia, Morocco.
B-ness is above all a big fan of rap since it has risen into American musical scene. The emergence of Rap style in Morocco seemed to be B-ness's chance to achieve his stardom dream.
B-ness first appeared to public in 2000 and shown a big talent which earned many proposition from notorious rap bands but preferred a solo career. He then gathered musical instruments, talent and lot of willingness and started conquer a large audience.
B-ness joined Stop Music Crew lining-up talented young artists but shortly switched to a solo career.
Place a link to the page of B-ness on your website or blog
Post to your blog
Permanent link
BB CODE
Official Website of B-ness, photo of B-ness, song de B-ness, album of B-ness 2022, music video of B-ness , word of B-ness , listen B-ness mp3