Gamehdi
Biography of Gamehdi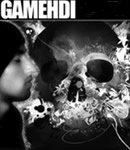 Gamehdi is a Moroccan young performer of rising rap style in Morocco.
Gamehdi is reputed to be the Moroccan the most hatred, the most listened and the most censured. Gamehdi is also a cloistred artist. His whole discography seems to be a family affair. Beatflame and C4, the production team is composed by members of his family.
After a first album, Gamehdi released a new album "Intihar Mousiki".
Place a link to the page of Gamehdi on your website or blog
Post to your blog
Permanent link
BB CODE
Official Website of Gamehdi, photo of Gamehdi, song de Gamehdi, album of Gamehdi 2023, music video of Gamehdi , word of Gamehdi , listen Gamehdi mp3