K-Libre
Biography of K-Libre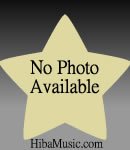 K-Libre is a Moroccan group formed in 2000 in Meknès, Morocco.
K-libre first gathered 4 rappers and as changes in the line-up occurs, the group kept a founder duo including Mehdi and SimoPhilo.
In 2001, K-Libre recorded two tracks which established them in the Meknessi musical scene. By 2005, K-libre gained official recognition at the national level as the group was the winner of the program Boulevard des Jeunes Musicians for the category Rap/Hip-Hop.
Unfortunately, K-Libre never had the mediatization it deserves. After having performed in many events, K-libre broke the silence with a first Maxi featuring 8 titles and entitled "L'Mraya".
Place a link to the page of K-Libre on your website or blog
Post to your blog
Permanent link
BB CODE
Official Website of K-Libre, photo of K-Libre, song de K-Libre, album of K-Libre 2022, music video of K-Libre , word of K-Libre , listen K-Libre mp3