Les Freres Migri
Biography of Les Freres Migri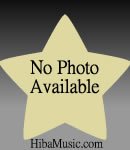 Les Frères Migri is a Moroccan band formed in the seventies by the brothers: Hassan, Mahmoud, Younes and Jalila.
Les frères Migri marked the Moroccan musical history, they differ in style original songs that combine Western and Moroccan.
Among their popular songs is cited: Lili Twil, Ya mraya,Houriya, Di Dam Dam, Hiya Samra, Yal Hayem, Hada ana ... etc.
Place a link to the page of Les Freres Migri on your website or blog
Post to your blog
Permanent link
BB CODE
Official Website of Les Freres Migri, photo of Les Freres Migri, song de Les Freres Migri, album of Les Freres Migri 2020, music video of Les Freres Migri , word of Les Freres Migri , listen Les Freres Migri mp3