Mustapha Oumguil -
مصطفى أومكيل
Biography of Mustapha Oumguil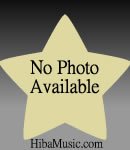 Mustapha Oumguil is a Moroccan Amzigh singer.
Oumguil is present in the musical scene including numerous festivals and cultural gatherings in Morocco and in other countries.
Mustapha Oumguil has in his active a very successful songs like ' Wa Zine Awaa', ' Zmane ihrane', ' ikha Oubridench', 'Ida Zman', 'Na7med Sidi Rabi', 'Asawasir'....
Place a link to the page of Mustapha Oumguil on your website or blog
Post to your blog
Permanent link
BB CODE
Official Website of Mustapha Oumguil, photo of Mustapha Oumguil, song de Mustapha Oumguil, album of Mustapha Oumguil 2021, music video of Mustapha Oumguil , word of Mustapha Oumguil , listen Mustapha Oumguil mp3