OpsiRap
Biography of OpsiRap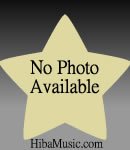 OpsiRap is a Moroccan group.
In 2000, the rapper X has released a first single entitled "Al Haddad". This was the starting point of a rap group. By 2001, OpsiRap was born lining-up an elite of young rappers from the very fertile Hay el mohamedi of Casablanca, gathered to set free a number of messages to whom it may interest!
OpsiRap's discography counts two albums widely appreciated. Locally, OpsiRap has given numerous shows sharing the stage with the most popular crews of Morocco like City Underground Crew and Union de la jeunesse and Aga Flow.
« Bidawa en live » is the latest album of OpsiRap.
Place a link to the page of OpsiRap on your website or blog
Post to your blog
Permanent link
BB CODE
Official Website of OpsiRap, photo of OpsiRap, song de OpsiRap, album of OpsiRap 2023, music video of OpsiRap , word of OpsiRap , listen OpsiRap mp3