Orchestre National de Barbès
Biography of Orchestre National de Barbès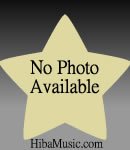 Orchestre National de Barbès, also known as ONB,is a Moroccan band formed in 1995 by Youcef Boukella, composer and bass player.
The Orchestre National de Barbes (ONB) preaches a multicultural philosophy. Its music is a meld of rock and trad', gnawa, raï, salsa, chââbi, reggae, alaoui and jazz.
Orchestre National de Barbès is particularly a stage-band which draws inspiration from stars of Oranese raï, Algerian chaâbi and from classical Gnawas ; the all played by a rock orchestration and some Jamaican emanation.
The first album of Orchestre National de Barbès released in 1997 earned the group legacy and prominence beyond the La Goutte d'Or.
"The group has performed over than 500 concerts in the six years following its creation. The recognition we had, we owe to the public and nothing to any marketing company. Indeed, Orchestre National de Babès always auto-managed itself out of any hierarchical relations. Every one is the most important member of the group. We are gathered by music and a long-time friendship."
"Poulina" is their second album followed by a third album released in 2001. All their self-produced albums are delivrering only one message universality.
Place a link to the page of Orchestre National de Barbès on your website or blog
Post to your blog
Permanent link
BB CODE
Official Website of Orchestre National de Barbès, photo of Orchestre National de Barbès, song de Orchestre National de Barbès, album of Orchestre National de Barbès 2023, music video of Orchestre National de Barbès , word of Orchestre National de Barbès , listen Orchestre National de Barbès mp3