Ibrahim El Hakami -
ابراهيم الحكمي
Biography of Ibrahim El Hakami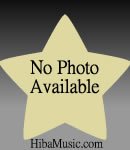 Ibrahim El Hakami is Saudian performer, he was born on May 2nd, 1979 in Saudi Arabia.
He rose to fame after he won Super Star3, the pan-Arabic version of Pop Idol.
He launched his first album titled ' Sadekni' which contains 12 tracks among them is cited 'Mali' 'Eleila', 'Ibtisim', 'Shu Beni', 'Sadekni'......
Place a link to the page of Ibrahim El Hakami on your website or blog
Post to your blog
Permanent link
BB CODE
Official Website of Ibrahim El Hakami, photo of Ibrahim El Hakami, song de Ibrahim El Hakami, album of Ibrahim El Hakami 2020, music video of Ibrahim El Hakami , word of Ibrahim El Hakami , listen Ibrahim El Hakami mp3