Ahmed Hamza -
أحمد حمزة
Biography of Ahmed Hamza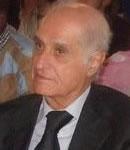 Ahmed Hamza is a Tunisian singer.
Ahmed Hamza gave a lot to the Tunisian repertoire of music before he cut his way to wider recognition thanks to his song "Jari Ya Hammouda" which confirmed him among Arab countries. The song was a great success and presented Tunisian music to the rest of Arab-speaking countries.
"Jari Ya Hammouda" was re-arranged by many Arab artists and sung in several occasions.
Place a link to the page of Ahmed Hamza on your website or blog
Post to your blog
Permanent link
BB CODE
Official Website of Ahmed Hamza, photo of Ahmed Hamza, song de Ahmed Hamza, album of Ahmed Hamza 2023, music video of Ahmed Hamza , word of Ahmed Hamza , listen Ahmed Hamza mp3