Hussain El Jasmi -
حسين الجسمي
Biography of Hussain El Jasmi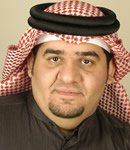 Hussain El Jasmi, United Arab Emirates singer.
Hussain El Jasmi first release a single ''Bawada'ak'' which was a big hit and revealed the singer to Arab world.
El Jasmi's next single was ''Wallah Mayiswa'' which rose him to fame with millions of copies sold.
Becoming one of the most popular Arab singers, Hussain El Jasmi widely contributed to promote United Arab Emirates style and diffuse it beyond Middle East region.
Hussain El Jasmi's latest release was ''Bahibik Wahachtiny''.
Comments on Hussain El Jasmi
Place a link to the page of Hussain El Jasmi on your website or blog
Post to your blog
Permanent link
BB CODE
Official Website of Hussain El Jasmi, photo of Hussain El Jasmi, song de Hussain El Jasmi, album of Hussain El Jasmi 2020, music video of Hussain El Jasmi , word of Hussain El Jasmi , listen Hussain El Jasmi mp3